Skip to Main Content
It looks like you're using Internet Explorer 11 or older. This website works best with modern browsers such as the latest versions of Chrome, Firefox, Safari, and Edge. If you continue with this browser, you may see unexpected results.
INTRODUCTION
Annotated bibliographies may or may not be required by your instructors. Also, if you are assigned to write one, the requirements usually vary depending on the instructor.
Annotated bibliographies are composed of two main things: the bibliography (whole reference) and the annotation (your evaluation in a paragraph form).
ASK THE ASC FOR HELP!
Need Academic Help? Contact the Academic Success Center (ASC)!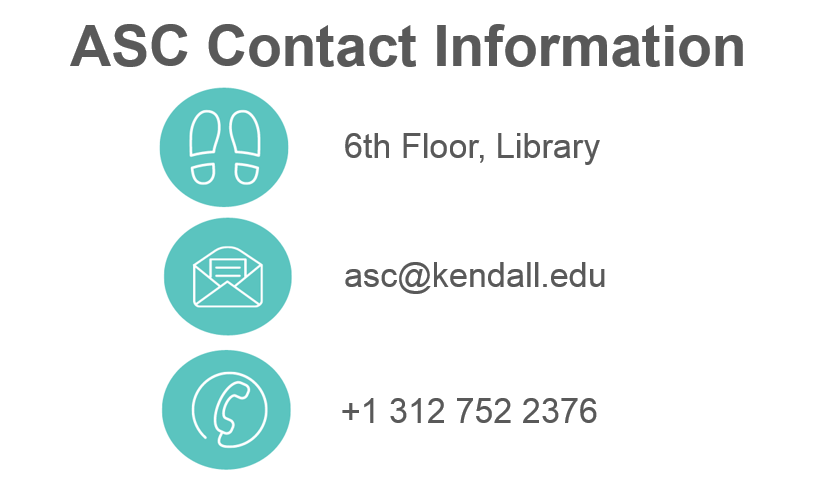 CHECKLIST
Bibliography:
Annotation:
Instructor's Directions:
__________________________________________

__________________________________________

__________________________________________
Formatting:
Title: Annotated Bibliography

In alphabetical order

Annotations are in paragraph form and placed under the whole citation

Complete citations and annotations are formatted with a hanging indent: