Skip to Main Content
It looks like you're using Internet Explorer 11 or older. This website works best with modern browsers such as the latest versions of Chrome, Firefox, Safari, and Edge. If you continue with this browser, you may see unexpected results.
INTRODUCTION
Welcome to our Kendall College LibGuide created specifically those in the Culinary Arts field. If you are working on a writing assignment on an assignment for a culinary class, you are in the right place. This LibGuide will show you how to cite sources that instructors expect you to use for assignments.
ASK THE ASC FOR HELP!
Need Academic Help? Contact the Academic Success Center (ASC)!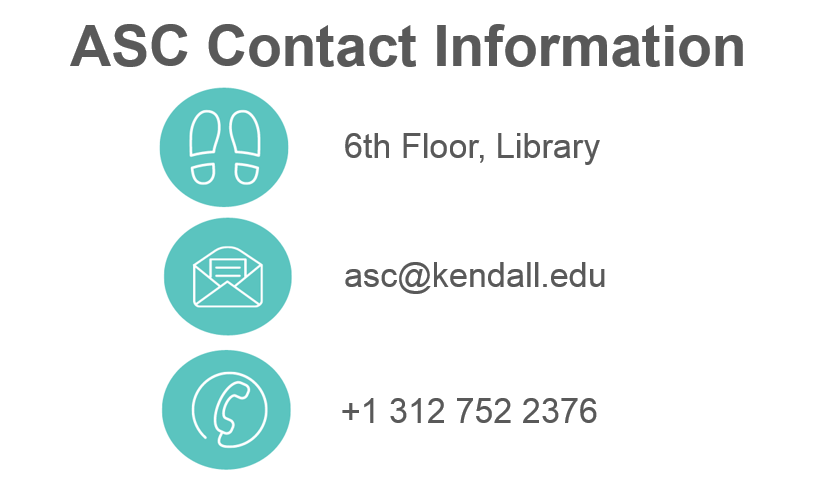 FOOD FOR THOUGHT
As a culinary student, you will be referencing smaller pieces of a greater whole; for example, a recipe in a book or a website. When citing your sources, you must mention both, the recipe and the book where it came from.
CONSIDER THE FOLLOWING BEFORE YOU USE AN IMAGE:
Copyright owner – if you do not own the copyright to the image you can a) ask for permission to use it or b) purchase the rights to use it.
Creative Commons – If the image has a creative commons license, you must follow the license based on its type.
Public Domain – Copyright law has changed overtime, but if a work was published before 1923, it falls under public domain.
Fair Use – Follow the guidelines.