Skip to Main Content
It looks like you're using Internet Explorer 11 or older. This website works best with modern browsers such as the latest versions of Chrome, Firefox, Safari, and Edge. If you continue with this browser, you may see unexpected results.
INTRODUCTION
Welcome to our Kendall College LibGuide created specifically those who need the 411 on APA Style. If you are working on a writing assignment that requires you to do a little bit of research for a class, you are in the right place. This LibGuide will highlight APA basics and direct you to other LibGuides for further information.
ASK THE ASC FOR HELP!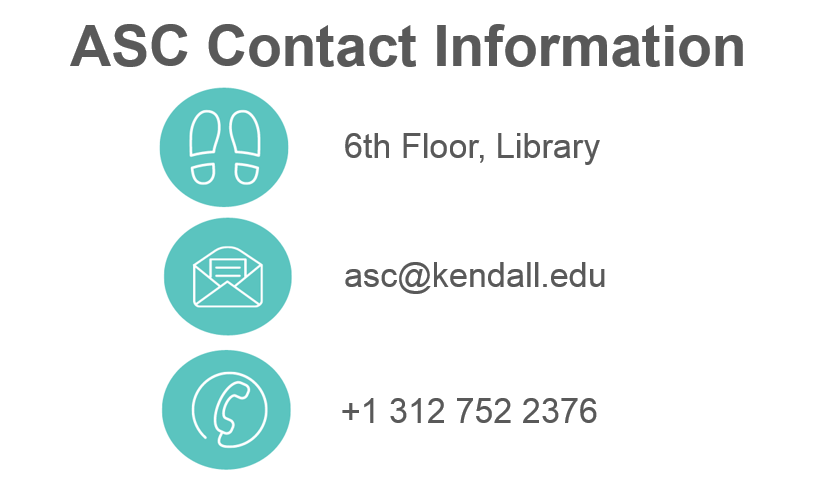 APA INGREDIENTS
Why? Because sharing is caring.
One of the ideas behind APA Style is to allow others to retrieve (recover or find) the sources that you cited. Basically, you are providing as much information as you can to help others locate your source.
APA - THE FINAL PRODUCT
Why? Because there is a method to this madness.
IN-TEXT CITATIONS: THE BASICS